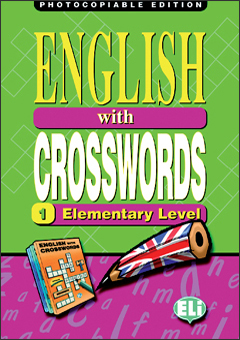 English with Crosswords
Activity books in 3 levels, for Secondary School.
Allow students to memorize new words and widen their vocabulary related to common everyday topics. Each volume has 14 themes with 20 illustrated words. These words are then practised in 5 graded crossword puzzles. There are 280 new words and 70 crosswords per book. The Wordlist at the back is divided into themes.
Purchasing Info
English with crosswords 1
ISBN: 9788881485581
English with crosswords 2
ISBN: 9788881485635