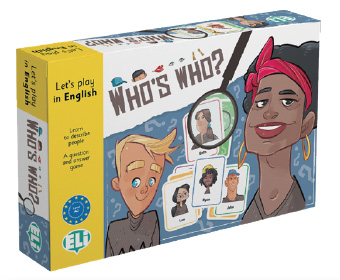 Who's who?
Elementary - Common European Framework: A2
The game contains 132 cards divided into two decks of 66. The cards are identical but distinguished by two different colours.
Each card depicts a character with particular physical characteristics. Some faces have characteristics in common and differ only in one detail. An illustrated mini-dictionary will facilitate the description of the characters.
Extra Digital Resources - Teacher
Register or log in to view additional digital contents for the teacher
Purchasing Info
Who's who? NEW EDITION
ISBN: 9788853634412